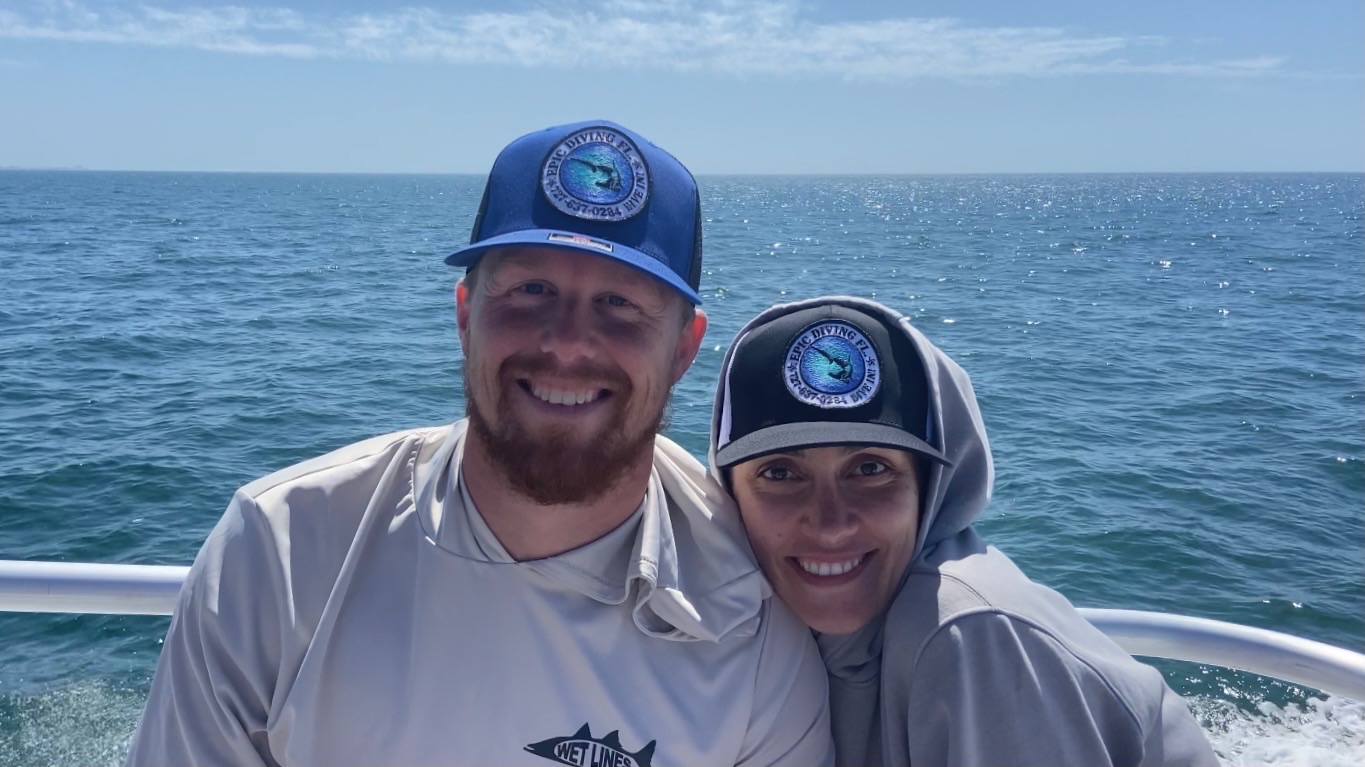 Epic Diving Fl is a veteran-owned and family-run business based out of Clearwater Florida. Epic Diving Fl provides Scuba Instruction, Dive Trips, and Scuba Gear to the greater Tampa Bay area.
Dallas Allen formed Epic Diving Fl in 2018 after attending Halls Scuba Boot Camp for a grueling 14-week program to become a Dive Master and Scuba Instructor. Today Dallas and his wife Allison teach each course and organize each dive excursion.
At Epic Diving Fl we focus on equipping students with the skills they need to dive confidently and expand the skills of more experienced divers. We are highly focused on creating well-educated and disciplined divers. It is our mission to fully prepare students to enter the world of scuba diving. During each course and excursion, it is our goal to help our divers develop their skills level and get the most out of each dive. Not only do we provide top-notch diver instruction and training – we prioritize sharing our passion for scuba diving by providing exciting diving opportunities to new as well as seasoned divers across Florida.