Blue Grotto
Explore Blue Grotto, with a guided tour of this spring-fed sinkhole. Hang out with the friendly turtle at 30 feet, explore the large upper cavern at 50 feet, or advanced divers can go all the way to 100 feet and see the dark otherworldly deep end.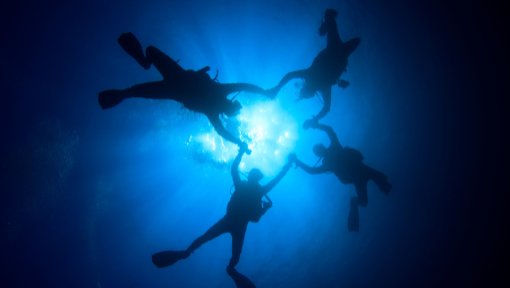 Hospital Hole
Explore the unique 140-foot sinkhole in the Weeki Wachee River. Discover this hidden gem as you traverse the 1/4-mile journey with your canoe and a trusty Instructor and tour guide.
Devil's Den
This captivating spring dive is home to ancient rock formations with stalactites, and fossil beds. Explore many swim thews with your Instructor and tour guide.