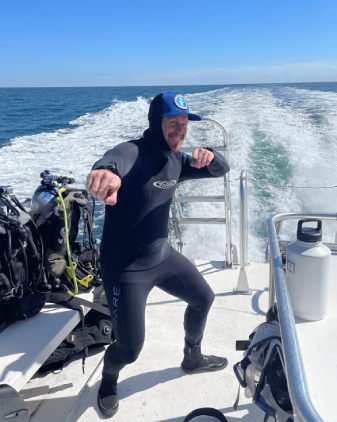 Instructor & Captain
Dallas is an 8-year veteran of the navy during which he was introduced to the world of Scuba Diving. After his time in the service, he decided to pursue this passion and attended Halls Scuba Boot Camp for a grueling 14-week program to become a dive master and certified Scuba Instructor.
He enjoys seeing students enjoy their first Scuba Diving experience and focuses on equipping each student with the skills they need to dive confidently. Expanding the skills of more experienced divers, teaching spearfishing, and underwater photography are additional passions of his.
Recently Dallas expanded his skillset and received his captain's license so he can charter trips personally.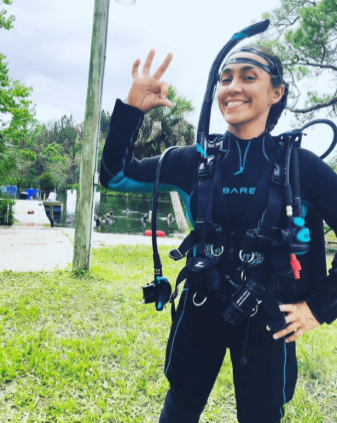 Dive Master & Assistant Instructor
Allison's dive into the world of Scuba Diving began in 2014 when she moved to Hawaii and earned her Open Water certification. There, she met Dallas at the local dive shop on a military base: Their friendship quickly blossomed into something more! Now they have a family with two adorable boys and one more on the way. Allison also juggles running the office for Epic Diving FL. There, her mission is to help people discover all aspects of scuba diving.
She is living the dream as a professional diver with 2 Shea Charters, Florida's foremost provider of exhilarating fishing and diving adventures on the beautiful west coast! Deep sea explorations await those willing to take up this fantastic adventure!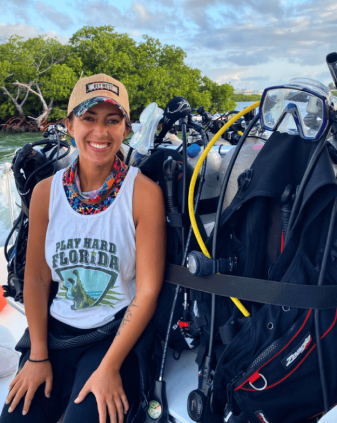 Events & Social Meadia Coordinator
Brooke earned her MS in Oceanography in 2019, which cultivated her love of conservation and a global perspective. Missing from her passion was a community. When she entered the world of diving she learned that the natural world (and the ocean) has a unique way of bringing people together.
She became passionate about using scuba diving and outdoor adventures to welcome people into communities that offer authentic friendships, and unique experiences.She started the Tampa Bay Scuba Club as a manifestation of this passion. Through this community, she invites divers of all skills and experiences to dive locally and internationally with new friends!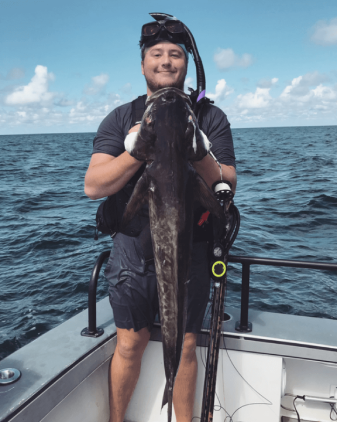 Dive Master
Will was instantly captivated with Scuba diving when he first took a breath underwater three years ago. He knew right away that it would be his career path – and why not? With its vibrant marine life, exciting travels, and an incredible community of people to journey with,he could not resist such an alluring invitation into another world.