Beginner Scuba Certification Course
QUICK DETAILS
Category: Certification
Price: $695
Ages: Ages 10+
Your Dive Adventure Starts Here!
The beginer Scuba Course, also know as an Open Water Scuba Diver course is a life long certification that gives you the credintals to begin your scuba diving journey. This course provides you with everything you will need to know to explore the under water world. You will acquire knowledge in dive equipment, techniques and safety standards. Our performance based structure ensures that your instructor will be with you every step along the way until confidence has been earned as well as competence gained — guaranteeing success for all who venture forth on this magical voyage into deep sea depths!
Who can Participate?
Almost anybody can earn their scuba certification. If you like adventure and you are comfortable in the water you will love scuba diving. You do need to know how to swim but you don't have to be an athlete. In fact, scuba divers pride themselves on being lazy in the water. If swimming is not yet in your skill set our partner Maureen's Swim Academy offers lessons to get you ready for success underwater. From seniors to paraplegics, scuba diving is an activity that many people can enjoy! However certain health conditions can disqualify you from earning your scuba certification. If you can honestly answer NO to all of the questions on the Medical History Form, you are good to go. However, some will need to get a doctor's approval before starting their certification.
How long does it take to learn to scuba dive (get certified)?
Scuba Certification can be completed in 3-5 days with around 4 hours of online study. Our courses are tailored to fit your schedule, so whether need to complete the course quickly for an upcoming dive trip or want to stretch the course out over several weeks the choice is yours.
How much does it cost to get certified?
Earn your Scuba certification for $695! This price includes everything you need to get certified, including all rental gear, dive fees, and pool fees. Unlock even more diving deals and opportunities with upgrades such as Nitrox. You will get a discount when you combine your Nitrox Certification Course with your Beginner Certification Course. You can also earn up to 5 free boat dives when buy your very own set of gear.
Can I do single private sessions?
Our private scuba courses provide you the flexibility to get certified according to your own pace. You will receive individualized instruction from an instructor who will guide you in honing essential skills necessary for success. Private courses are perfect for people who need a custom schedule or who want extra time and attention when perfecting scuba skills.
After I'm certified, how much does the average day of scuba diving cost?
If you're looking for an unforgettable diving experience, look no further than Clearwater! We offer local dives in the Gulf starting at $150. For something even more affordable check out Florida's amazing springs. The entrance fees range from $20-$50 – it doesn't get better than that! If you want to explore beyond the Tampa area – join us on our instructor-led dive trips around Florida and beyond. Check out our dive trips tab or sign up for our mailing list to get invites to these exciting dive trips.
How long is my certification good for?
Your Beginner Scuba Certification lasts a lifetime. Of course, if you've taken a prolonged break from diving (2 years or more) it is worthwhile to refresh yourself on techniques and safety rules with a refresher course; that way when it's time for your next dive adventure everything will go swimmingly!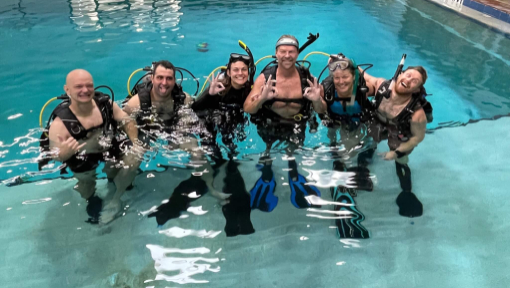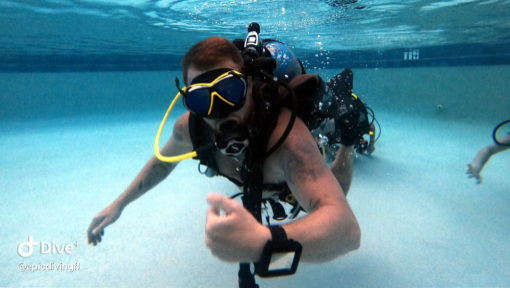 Try Scuba Adventure
Not sure if Scuba diving is right for you? Spend a couple hours at the pool and take your first breath underwater. By the end of the day you will know whether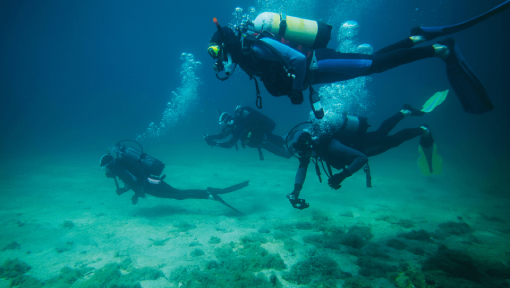 Advanced Scuba Certification Course
Broaden your horizons by earning your Advanced certification. This comprehensive course is designed for divers looking to expand their knowledge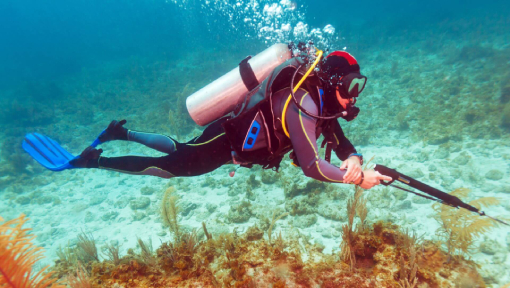 Spearfishing Class
Unleash your inner hunter! A spearfishing course is the perfect way to bring home a fresh fish dinner after a day of diving.