Tour the Srings 2 night Camping Trip
QUICK DETAILS
Category: Dive Trip
Price: $299
Ages: Ages 10+
Join us for a fun night camping or glamping at the Blue Grotto dive resort. Get a guided tour while diving two unique freshwater diving spots – a 100-foot spring with its intriguing open cavern and Devils Den's striking rocky 60-foot springs almost frozen in time. Afterward, join your dive buddies for s'mores around the campfire while reminiscing about all that you've seen during this one-of-a-kind journey together! The package includes admission to these two unique parks, four instructor-led dives, and tank fills. Cabin rental is an additional cost and if you do not already have your own dive gear, rental is available on-site.
Who can participate?
Participants must be at least 10 years old and either a certified scuba diver/ Jr. diver or be enrolled in the Beginner Scuba Certification Course.
What equipment will you need?
You will need Scuba gear and Camping gear. Scuba and cabin rentals are available onsite.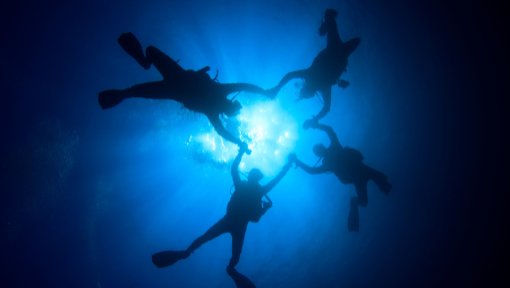 Dive Hospital Hole
Take a captivating journey to the depths of Hospital Hole, an awe-inspiring 140 foot sinkhole in the Weeki Wachee River.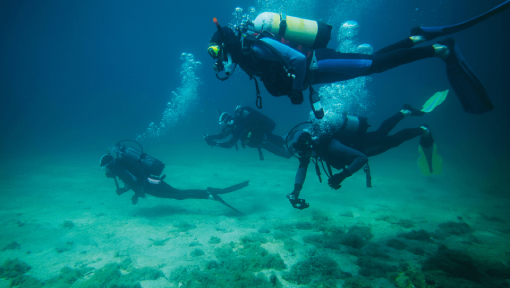 Advanced Scuba Certification Course
Broaden your horizons by earning your Advanced certification. This comprehensive course is designed for divers looking to expand their knowledge and enhance their recreational experience.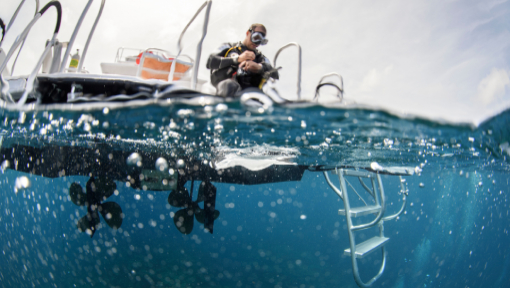 2 Tank Dive Trip
Immerse yourself in Clearwater's vibrant and diverse underwater landscape! Explore one of America's largest artificial reefs – a stunning sanctuary of sea life right here on Florida's coast.