QUICK DETAILS
Category: Dive Trip
Price: $50
Ages: Ages 10+
Come join us on a thrilling trip to uncover the mystery of Hospital Hole! Legend has it, this mysterious site, Hospital Hole is where wounded fish come for healing before returning back to the sea. Brave the 1/4 mile journey down river by canoe – then don your gear and witness firsthand what lies beneath the depths of its crystal blue waters accompanied by Epic Divings expert guide, Dallas.
Who can participate?
Participants must be at least 10 years old and either a certified Advanced Scuba Diver/ Jr. diver or be enrolled in the Advanced Scuba Certification Course.
Whats included in the cost?
A guided tour with a Scuba Instructor, and canoe rental. You will need to bring your own dive gear.
What equipment will you need?
You will need to bring your own set of Scuba gear including weight and tanks. We also recommend you bring a change of clothes (something warm for our cooler winter months), a towel, sun protection, and lunch.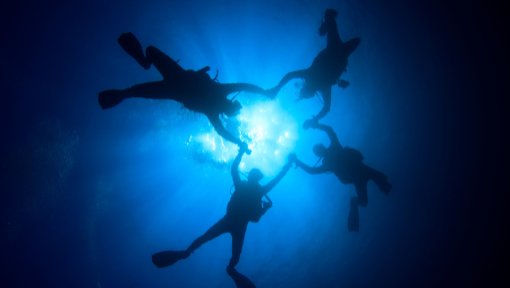 Tour the Srings 2 night Camping Trip
Let's go camping, Join us for an unforgettable night camping or glamping at the Blue Grotto dive resort.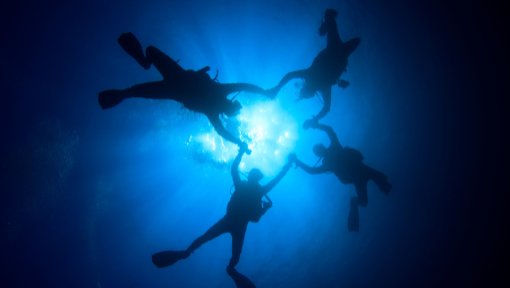 Dive Hospital Hole
Take a captivating journey to the depths of Hospital Hole, an awe-inspiring 140 foot sinkhole in the Weeki Wachee River.